About Us
Offering expert framing services and a wide selection of creative art materials for artists of all ages and abilities for nearly 40 years, Artworks Art & Frame is a family owned independent art retailer
History: The Hart of Artworks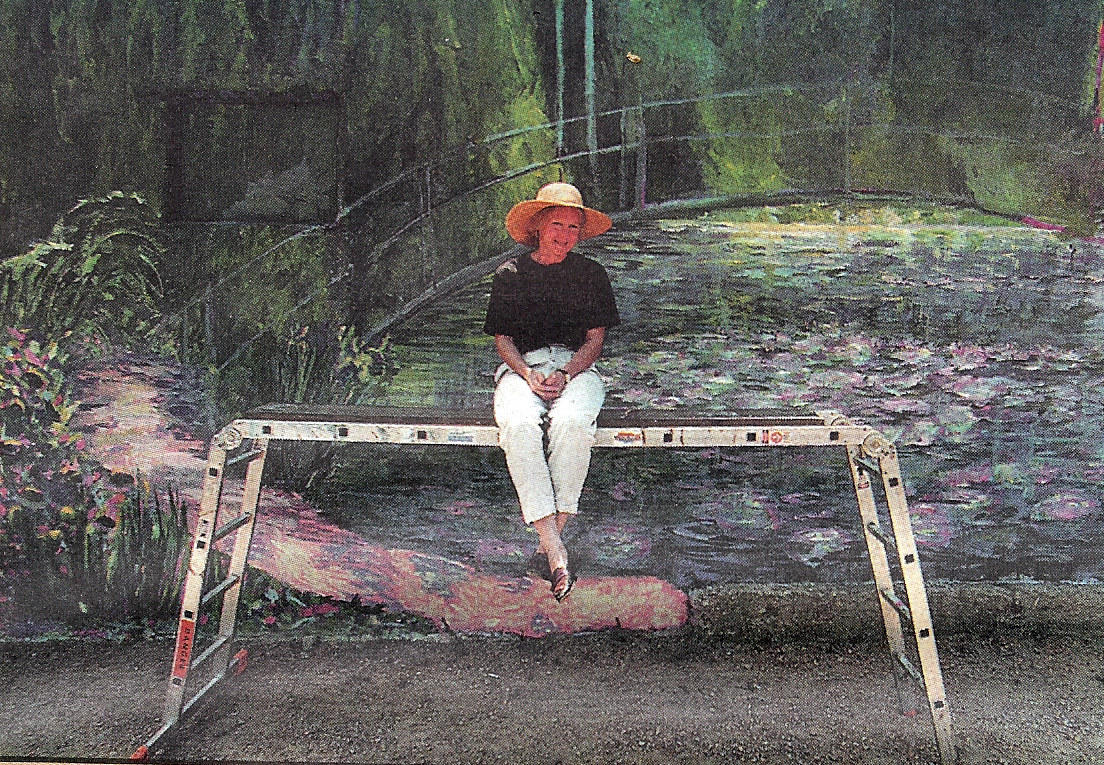 Artworks opened its doors on the 200 block of Water Street in 1978 with Debbie at the helm, alongside her brother Bruce and her mother Dorothy. It had always been a dream of the Lindert family to own a business together, and Debbie and Bruce's background in art made framing and art materials a natural choice for opening a retail storefront. They quickly hired Terry Hart as the resident expert framer. Bruce then went on to create his own framing business, and brought Terry with him in the beginning.
But it wasn't long before Terry came back to work with Debbie at Artworks, and they married shortly after his return. Debbie would often joke that she needed to marry Terry to keep him as Artworks' framer. With family at the heart of everything they did, Terry and Debbie moved Artworks to its current location of 345 Water Street the same year they welcomed their twin sons into the world. In fact, all four of their boys were raised in Artworks!
In many ways, Debbie was the driving force behind Artworks' extensive community involvement; beginning with the creation of the Excelsior Art Fair in 1980 (now known as Art on the Lake and celebrating 35 years), she has left a legacy of joy, inspiration, and generosity that we at Artworks strive to uphold.
The Mural: A Landmark
In the early 1990's, the lumberyard next door was demolished, exposing a blank outside wall running the full length of our building. Debbie knew it was the perfect canvas for a large community mural. She brought in local artist Anne Bonine as the Artistic Director, and together they decided on the theme: Monet's water lilies.
Working from a list of over 50 community volunteers, the mural quickly evolved beyond water lilies and came to feature Monet--brush and palette in hand--painting some of his favorite subjects: willows, water lilies, and the bridge made famous in his paintings.
Everyone, from the mayor to passers-by, participated in painting the mural, and many left a hand print at the bottom of the wall, because even though it is physically a part of Artworks, it actually belongs to the community of Excelsior. It is regularly used as a backdrop for wedding and graduation photos, and serves as a lasting reminder of the beauty we can accomplish together.
Debbie's Bench: A Work of Hart on the Lake
Eager to honor Debbie's memory and legacy, Excelsior City Council proposed a memorial bench, much like the other memorial benches that have been erected in the Commons area and throughout Excelsior. Terry was the first to say, "that's just not Debbie." He knew that it would take an artistic vision to create a one-of-a-kind work of art (that you can also sit on): enter David Cooley, local artist and friend of the Hart family.
Cooley meticulously designed, planned, and built the 19" tall a wondrous mosaic bench. A flurry of bright red, bold blue, and cheerful teal tiles, cut into intricate abstract shapes that interlock, cover the many bends and curves of the bench and evoke the movement of water. The 60 x 30 oval seat is encircled by words from Debbie and Terry's son Jarrett: "What pain, what love wraps round me? A heart floating free deep dark sea of dreams."
There is no doubt that Debbie's Bench will become another community landmark work of art; between visitors and photographers, it is rarely ever vacant.